How to Rate the Baby Loggy App
---
STEP 1. Search for "Baby Loggy" in the App Store.

Or click on this link... Open Baby Loggy in the App Store
---
STEP 2. Select the "Reviews" tab shown below. Then select "Write a Review".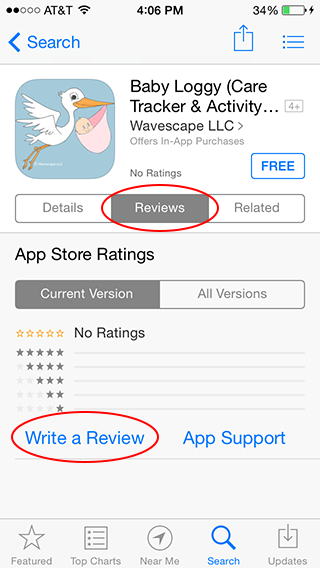 ---
STEP 3. Tap on one of the stars to rate the app.
---
STEP 4. Enter an anonymous nickname.
For example, enter a random name such as: "Testuser2468"
Note that the nickname you pick must be a unique name.
---
STEP 5. Enter a title for the review. Write a review. Then press the "Send" button.
---